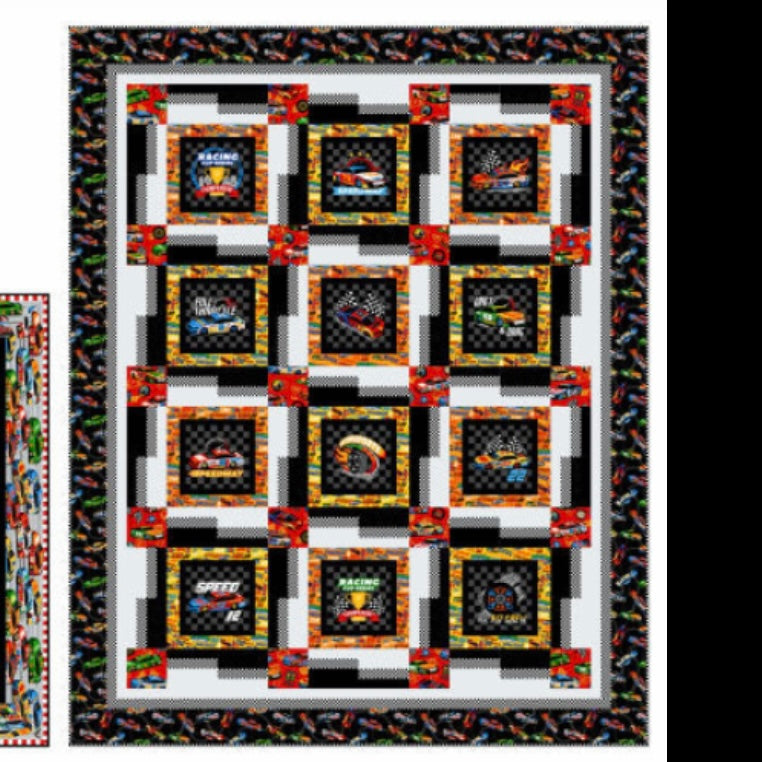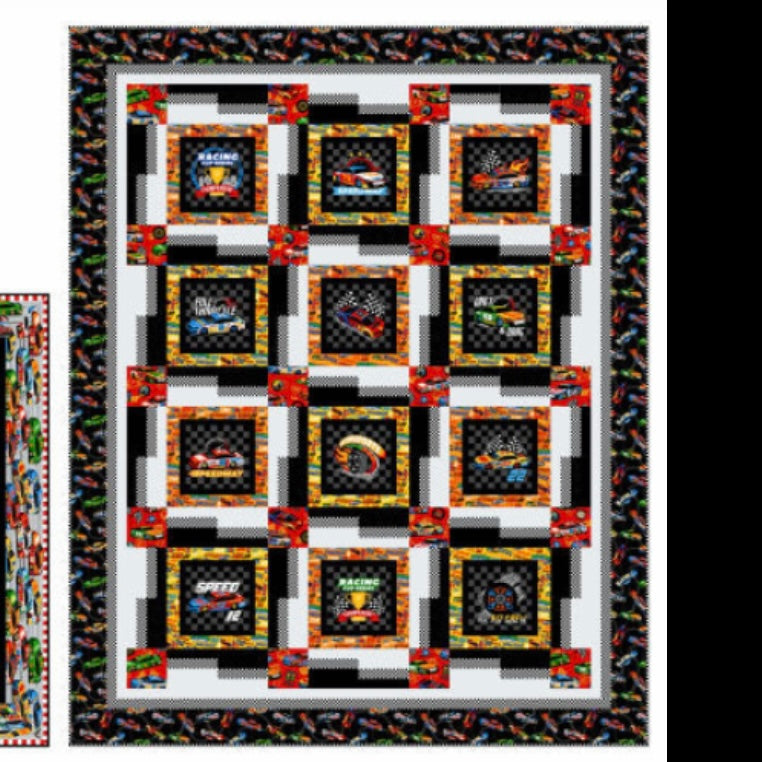 Sue Harvey & Sandy Boobar of Pine Tree Country Quilts
Panel Play Turbo Kit - Throw 57" x 71"
Kit for the Throw (57" x 71") Includes:
Fabrics to piece the top of the quilt, including the square panel yardage.
Fabric for binding.
Pattern includes instructions to make 2 styles of quilts. Throw: 57" x 71" & Playmat: 69" x 49" 
Fabric featured in this kit is from the Turbo Speed collection