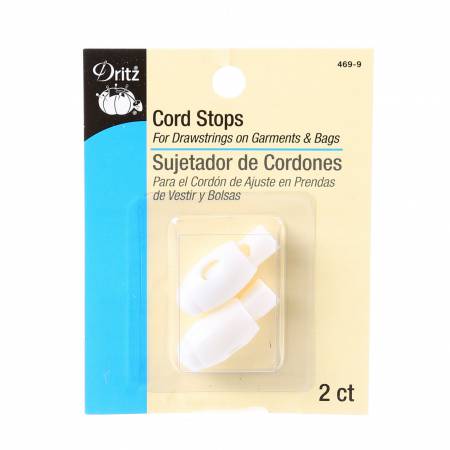 Dritz
Cord Stops - White - 2 pieces - 469-9
Dritz Cord Stops are the perfect tool to keep drawstrings in place. They not only keep cord ends from slipping into casings, but also add a decorative and finishing touch to your items. This package contains two black plastic cord stops.
Color: White

Made of: Plastic

Use: Cord Stops

Included: Two Cord Stops
Press top of cord stop, thread cord into hole, release top to secure cord. Use for coats, bags, drawstring waistlines.