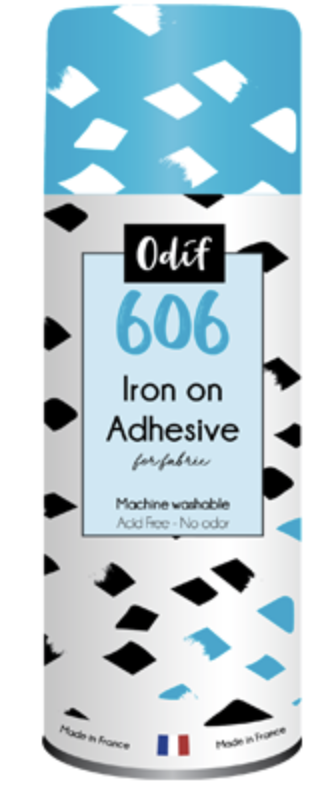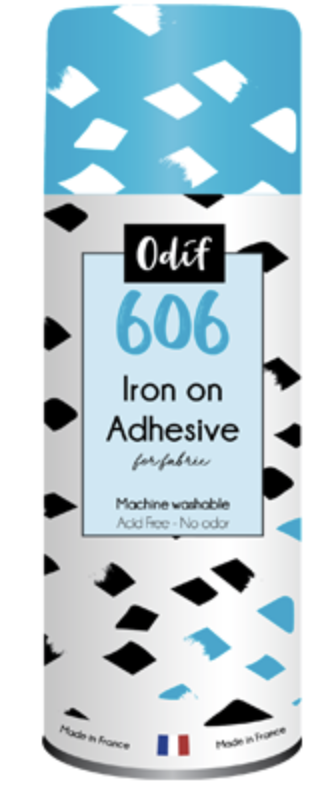 Odif USA
Odif 606 Spray - Permanent Fusible Adhesive - 250ml - 43049
Odif 606 is like a fusible web in a can! It's unique thermofusible adhesive is excellent to use with most types of textiles. It is ideal to use for applique, quilting, embroidery, sewing, and crafting. You can also use it to add embellishments to most fabrics, to repair damaged clothing or to create hems or turn-ups on trousers, dresses and curtains. It's low-odour formula is not as thick as other alternatives and dries within 3 minutes without leaving any stains or transfer marks. To create a fusible fabric or stabilizer, spray 606 on the back of your chosen material. Allow the spray to dry. Place fabric or stabilizer, glue-side down, against the other fabric. Use an iron on high heat to activate 606 for a permanent bond.
Characteristics: A low odor easy to use thermofusible spray adhesive. Apply heat from an iron and the thermofusible glue provides a strong permanent bond on most textiles.
Benefits:
• Provides a strong permanent bond on most materials.
• Dries quickly.
• Can be washed at 40°C.
• Can be dry-cleaned.
• Low odor.
• Does not cause yellowing.
• Enables project to be completed quickly as it eliminates tacking or pinning.